Online services
In the pursuit of offering the best service KILIAN Paris proposes a wide range of online services for you to enjoy your online experience.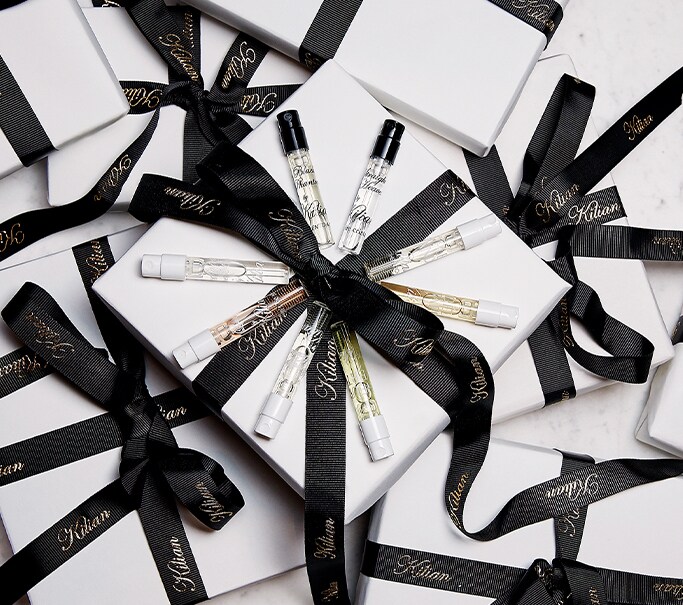 Try it First
In the pursuit of offering the best service, KILIAN PARIS adds a 1,5ml of the same scent in each online purchase of a 50ml perfume or a 250ml carafe. This sample will allow you to try your perfume first from the comfort of your home and to return the unopened product in the case that it does not match your expectations.
We hope this service will encourage you to explore our diverse range of fragrances, to help you find your signature perfume!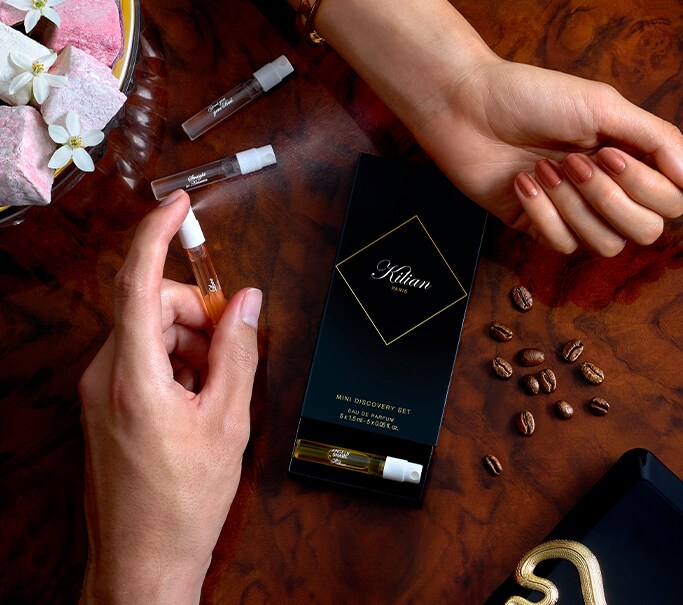 Discovery Sample Set
Dive into the KILIAN PARIS scented universe with the Discovery Sample Set, holding KILIAN PARIS' 5 most iconic perfumes or personalize your own sample assortment with the Customizable Discovery Set.
Receive a gift voucher of 25€ to use on your next order online, with the purchase of one of our sets.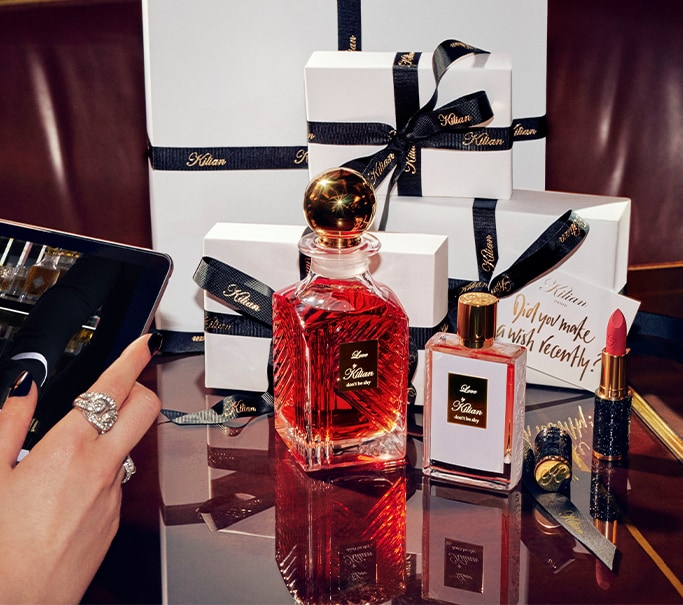 Private Happy Hour
Dive into the world of KILIAN Paris with a Kilian expert and find the scented creation of your dreams or the perfect gift for your loved ones.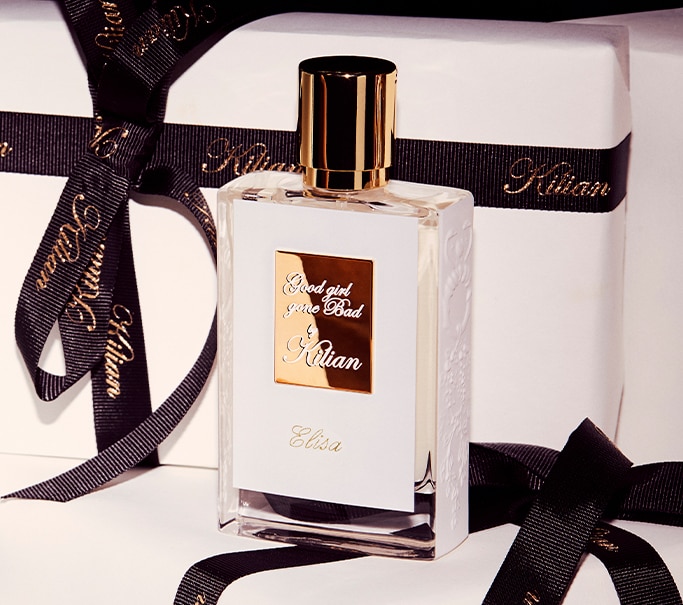 Engraving
Make your perfume bottle unique by adding a personal touch, to spoil yourself or your loved ones! The engraving service is available on Kilian 50ml refillable perfumes and 250ml carafes.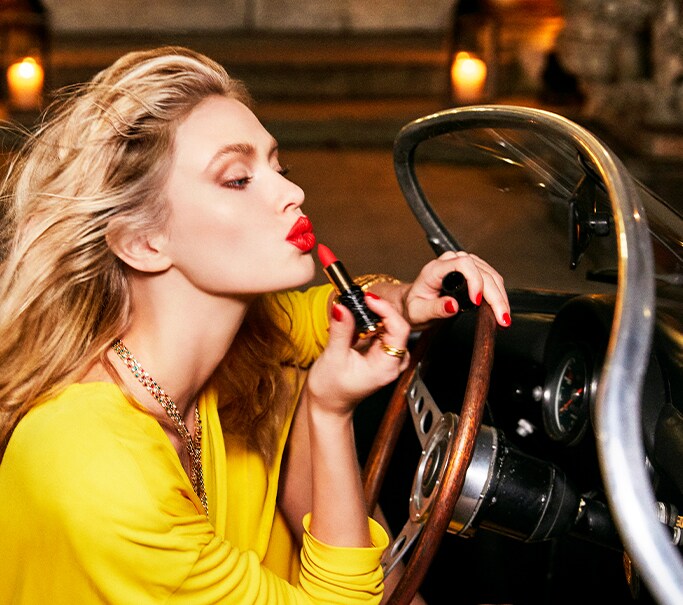 Virtual Try on
Are you still looking for your signature Le Rouge Parfum scented lipstick?
Try our different shades with our lipsticks virtual try on and find instantly which shade suits you before placing your order.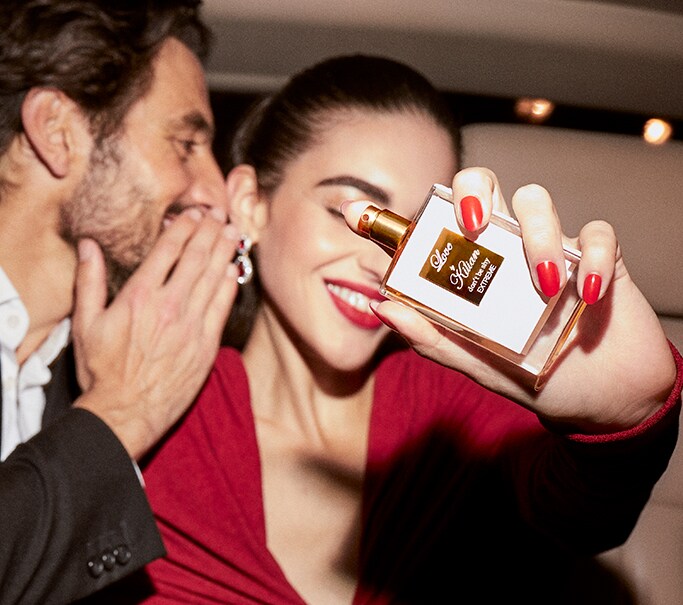 Fragrance and Scented Lipstick Finders
Discover which KILIAN Paris scented creation is made for you or spoil your loved ones with the perfect gift.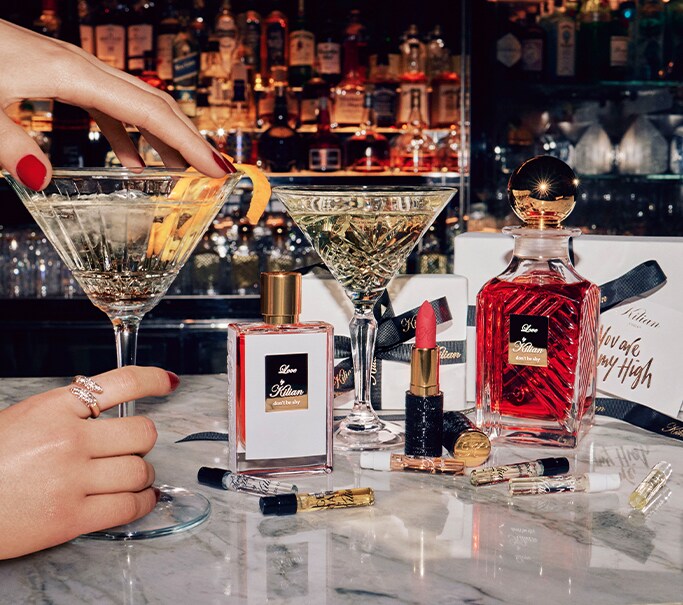 Happy Hours
Join us for unique 30-minute live sessions with our Kilian experts and exclusive guests to dive into the heart of KILIAN Paris olfactive families and to discover Le Rouge Parfum scented lipsticks collections.
UPCOMING HAPPY HOUR: ON MONDAY, JANUARY 9TH AT 7:00PM GMT+1